Created with students in mind, the Study Skills range from Barry Bennett will motivate, inspire and guide students through their studies. Easy to use, the tools and resources to help users plan work, improve skills and boost confidence.

The Barry Bennett Aspire Study Skills Strategies online Training Videos for PC and Mac uses IT based active learning study skills strategies to assist students with every aspect of their academic work. It focuses on five pillars of education: Research, Composition, Note taking, Proofreading and Time Management.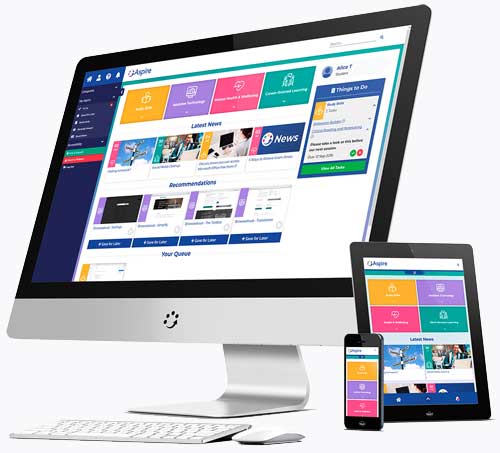 Study Skills
Aspire assists in the development of critical study skills to respond to the academic requirements of a student's chosen course.
Effective strategies and resources to support delivery of presentations and working in group scenarios.
Ability to guide and prioritise the most suitable resources for each student based upon their preferred learning style.
Built-in Harvard, Oxford and Vancouver style reference generators assist with academic writing.
Blended learning strategies combine assistive technologies with study skills, for example, engaging mind mapping software to enhance essay techniques.
Interactive content which adapts through student use enabling personalised recommendations that target specific needs and maximise learning potential
Assistive Technologies & Software
Aspire can help with the use of recommended assistive technology and software systems to maximise students' learning potential and outcomes.
Reduces the potential for knowledge loss over time as the videos are available for unlimited reviews thus creating a great follow on from assistive technology training.
Videos play in sequential order to enable a seamless learning experience for students.
All AT training videos are produced by leading software manufacturers.
Catalogue of short succinct videos with editable captioning and clear voice descriptions relating to study tasks that the student may need to use their software for.
Users only see relevant content based on their selections during set-up, avoiding confusion around other technology not relevant to themselves.
Mental Health & Wellbeing
Aspire helps management and maintenance of positive mental health and wellbeing strategies throughout their student journey, which evidence shows is critical to student attainment.
Interactive tools provide tailored institutional information such as events and signposting.
Information on additional local support networks, such as GPs, dentists, local parks, self-help groups and a useful interactive stress test.
Transition advice and guidance for students settling into their studies to reduce anxiety and manage stress.
Self-help and condition management resources designed to maximise student's potential to positively maintain their mental health and wellbeing.
Safe space for students to explore their concerns and get advice and further sign posting on mental health and wellbeing issues.
Career-Related Learning
Aspire helps in gaining relevant career related learning opportunities and employability skills as they progress along their student journey towards graduation to maximise their graduate outcome potential.
Video catalogue demonstrating interview techniques and examples of scenarios such as one-to-one or group interviews.
Disability disclosure advice with tips on how or when to disclose, including video interviews of positive success stories to encourage students as they transition into the workplace.
CV building tool.
Tips for creating well written and successful applications along with engaging presentations.
Social media clean-up advice to ensure a positive impression for any potential employers.

Pro-Study is the essential, innovative study tool that collects and organises your research, text, graphs and images in a single click and stores it all in a dedicated database that is easily accessible. It quickly and effortlessly categorises your research topics by grabbing your specifically selected text and images from Websites, PDFs, MS Word and just about anywhere else you can select text and saving it into your personalised colour coded category tabs. If text cannot be selected Pro-Study has an OCR feature that makes inaccessible text accessible, a very useful tool when accessing online books etc. You can also drag and drop whole files into your Pro-Study categories within your projects.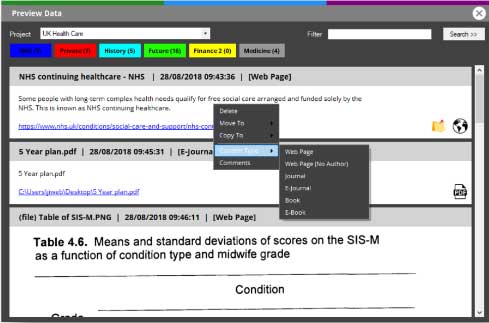 Organisation and Time Management
Pro-Study doesn't just bookmark whole websites it allows you to highlight specific text and just put that text into one of your pre-made categories within one of your projects. This gives you more time for the actually assignment rather than having to sift through countless websites.
User friendly project management
All of your research is in one place and it is easy to flick between projects, edit projects, edit categories and change what colours represent which categories.
Export your required research
You can export your required research straight into Microsoft Word. You can choose to either export a whole project or individual categories from the software's database. This allows you to use previous research from other projects in new assignments.
Effective referencing
Referencing is done for you as all the required information is automatically collected. You can simply change how Pro-Study references your research in the export options. This means that you don't have to choose from a predetermined list and then have to edit it later to meet specific requirements.

Global Tasks is an online task management solution that helps the users stay on top of their tasks and commitments. Designed to reduce stress and overwhelm, it provides an overview for when the users want to see the big picture, but also hides the unnecessary noise, aiding the user to focus on their highest priority tasks.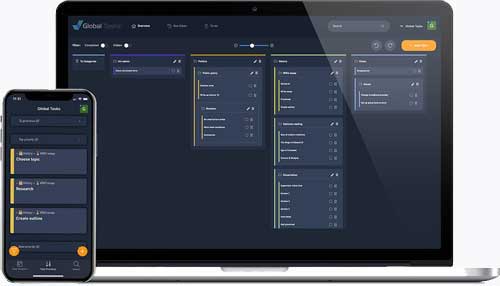 Get things out of your head
Stop trying to remember everything, and let the app remember for you.
Stay on top of things
Know what deadlines are coming up, and what to do to hit them.
Know what's going on
See all your projects in one place at a glance.
Don't get sidetracked
You're in control - choose what you want to work on. Hide the rest, for now

Brain in Hand software lets you easily access support from your phone. Used by people with autism or mental health problems, it's packed with features to help you remember activities, reduce anxiety and feel supported. Together this helps you achieve your goals – whether that's travelling independently, staying in school, going to college or university, starting work for the first time or just learning how to deal better with life's up and downs.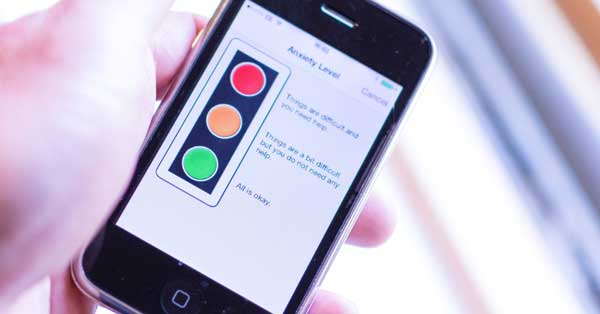 A diary and 'recipes' for difficult to remember tasks
To ensure vital elements of your day aren't missed, including planned leisure activity programmes, you can enter appointments and routines for each day into the diary section of the system.
Instant access to pre-planned coping strategies
Everyone faces different challenges in life and find which coping strategies work best for them. But when under pressure this can be forgotten. Brain in Hand keeps your best thinking available on demand in your pocket.
A monitor to track anxiety levels
Brain in Hand includes a traffic light system. You are prompted (at pre-agreed intervals) to indicate how you are feeling by tapping a traffic light icon on your phone – green if everything is fine, amber if you are feeling uneasy, or red if you want support.
'Pressing red' to request support
If pre-planned strategies aren't working and you need more support, help can be requested using Brain in Hand. Pressing red on the traffic light feature sends a text alert to your person of choice, letting them know you need to talk something through right now.
A secure website where they can review their use and identify new issues
Brain in Hand keeps track of all the problems and solutions that you press on the smartphone, and sends them back to your personal website. So, when you're back at your laptop, tablet or PC, you can go to the website and look back at how well you've dealt with that day.
Partner organisations
Brain in Hand work with partner organisations including county councils, autism charities, schools and universities across the UK to supply and support Brain in Hand, including providing mentor support for the 'pressing red' traffic light feature.